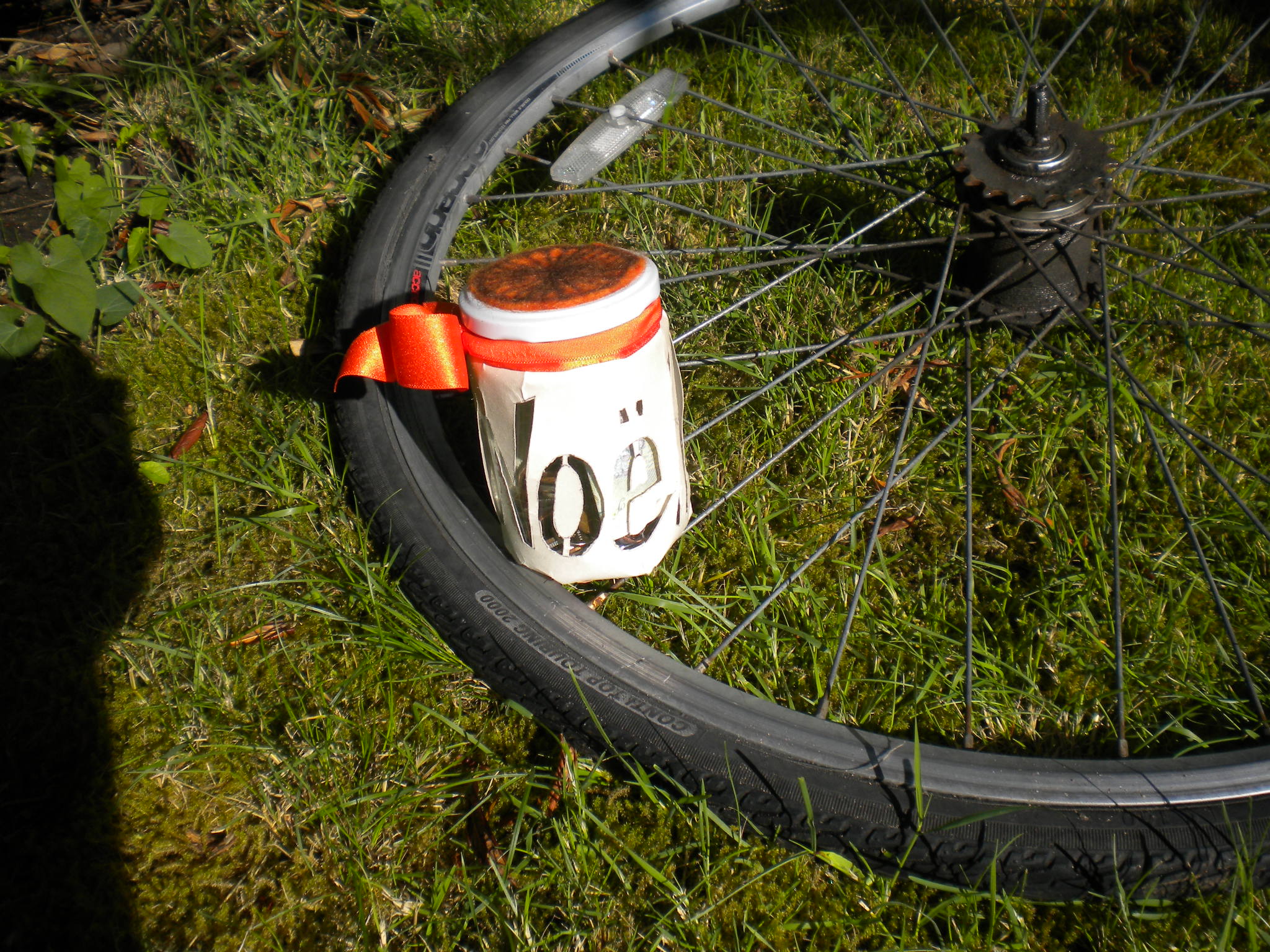 Thanks to Mary for the idea; I now have a jar for the weekly donation I have decided on to help raise the 4000£ we need to ship out a container load of bikes and parts to Montagu, South Africa. The container will help William and the Bicycling Empowerment Network South Africa set up a new Bicycle Empowerment Centre ( BEC).
Noelle and I are cycling more than 300 miles through the Karoo Desert over 4 mountain passes, hopefully calling in at BECs on the way to raise funds and awareness for BEN and Montagu's BEC .
You can make one of these at home, without your parents help !
Please start collecting now and let us know at http://www.facebook.com/profile.php?id=100000607508664 my facebook page , tweet @thebicycldoctor, or Noelle's facebook is http://www.facebook.com/noelle.peacock.
Or you can donate via http://www.justgiving.com/karoochallenge , funds will go to www.re-cycle.org.
Its a long way to go to 4000£ but I know we can do it !
Thanks very much,
Kevin